RESOURCES
Looking for ways to increase your business knowledge? You've come to the right place. I've compiled a bunch of resources that have been fundamental in my growth, and I hope they will help you too!
BOOKS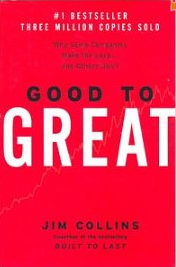 Jim Collins' Good to Great has remained at the top of my list for quite some time now. Year's of observation and analysis of why some companies make the leap to greatness and others fizzle out. This book should be in every business person's library.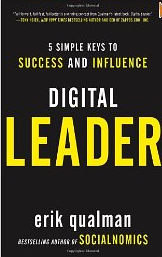 In today's digital world, you have greater individual power to become a leader, influence others, and determine your ultimate stamp on life.
In Digital Leader, Erik Qualman, one of today's most respected social media experts, provides invaluable lessons drawn from a wide variety of sources.Practical, profound, and a remarkably enjoyable read, Digital Leader is a 21st century manifesto for leveraging technology to become a better leader and help your employees, family, and friends reach their full potential.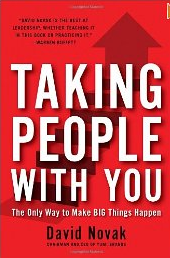 David Novak learned long ago that you can't lead a great organization of any size without getting your people aligned, enthusiastic, and focused relentlessly on the mission. But how do you do that? Novak knows that managers don't need leadership platitudes or business school theories. So he cuts right to the chase with a step-by- step guide to setting big goals, getting people to work together, blowing past your targets, and celebrating after you shock the skeptics. And then doing it again and again until consistent excellence becomes a core element of your culture.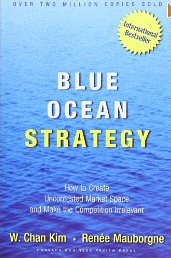 Blue Ocean Strategy continues to challenge everything you thought you knew about competing in today's crowded market place. Based on a study of 150 strategic moves spanning more than a hundred years and thirty industries, authors W. Chan Kim and Renee Mauborgne argue that lasting success comes from creating 'blue oceans': untapped new market spaces ripe from growth.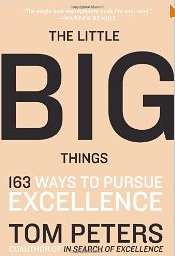 No one has had more influence in shaping the idea of modern management than Tom Peters. An avowed enemy of conformism and the status quo, Peters is a necessary voice of experience to guide us through times of financial uncertainty. In The Little BIG Things, he provides essential wisdom for everyone—from the freelancer to the small business owner to the head of a major corporation—offering 163 ways to excel at the "people side of business" by pursuing excellence at every level.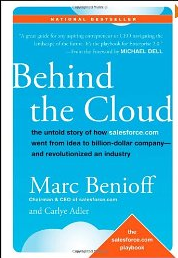 Marc Benioff, the visionary founder, chairman and CEO of salesforce.com, tells how he and his team created and used new business, technology, and philanthropic models tailored to this time of extraordinary change. In Behind the Cloud, Benioff shares the strategies that have inspired employees, turned customers into evangelists, leveraged an ecosystem of partners, and allowed innovation to flourish.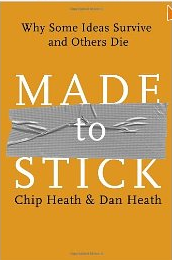 Why do some ideas thrive while others die? And how do we improve the chances of worthy ideas? In Made to Stick, accomplished educators and idea collectors Chip and Dan Heath tackle head-on these vexing questions. Inside, the brothers Heath reveal the anatomy of ideas that stick and explain ways to make ideas stickier, such as applying the "human scale principle," using the "Velcro Theory of Memory," and creating "curiosity gaps."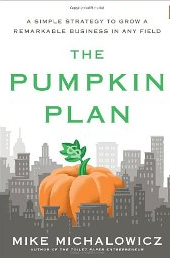 Each year Americans start one million new businesses, nearly 80 percent of which fail within the first five years. Under such pressure to stay alive—let alone grow—it's easy for entrepreneurs to get caught up in a never-ending cycle of "sell it—do it, sell it—do it" that leaves them exhausted, frustrated, and unable to get ahead no matter how hard they try.After reading an article about a local farmer who had dedicated his life to growing giant pump­kins, Michalowicz realized the same process could apply to growing a business. He tested the Pumpkin Plan on his own company and transformed it into a remarkable, multimillion-dollar industry leader. First he did it for himself. Then for others. And now you.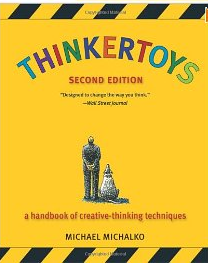 This comprehensive handbook details ingenious creative-thinking techniques for approaching problems in unconventional ways. Through fun and thought-provoking exercises, you'll learn how to create original ideas that will improve your personal life and your business life. Michalko's techniques show you how to look at the same information as everyone else and see something different. With hundreds of hints, tricks, tips, tales, and puzzles, Thinkertoys will open your mind to a world of innovative solutions to everyday and not-so-everyday problems.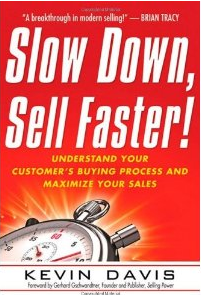 The biggest mistake you're making in your sales career right now is equating a faster pitch with a faster close. Believe it or not, you will actually experience greater success if you slow down. Slow Down, Sell Faster! shows you how to stop jumping the gun and work with your customers to identify and quantify their real needs, so by the time you begin your pitch in earnest, you're already halfway home. Featuring a simple yet power ful eightstep process and practical, repeatable techniques, Slow Down, Sell Faster! is packed with examples from the author's extensive experience, plus research on customer buying processes rather than traditional selling processes.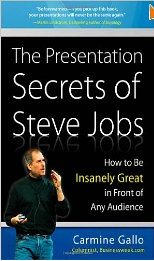 Former Apple CEO Steve Jobs's wildly popular presentations have set a new global gold standard—and now this step-by-step guide shows you exactly how to use his crowd-pleasing techniques in your own presentations.The Presentation Secrets of Steve Jobs is as close as you'll ever get to having the master presenter himself speak directly in your ear. With this revolutionary approach, you'll be surprised at how easy it is to sell your ideas, share your enthusiasm, and wow your audience the Steve Jobs way.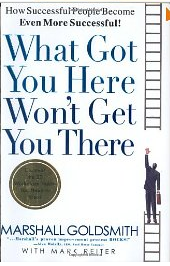 The corporate world is filled with executives, men and women who have worked hard for years to reach the upper levels of management. They're intelligent, skilled, and even charismatic. But only a handful of them will ever reach the pinnacle — and as executive coach Marshall Goldsmith shows in this book, subtle nuances make all the difference. These are small "transactional flaws" performed by one person against another (as simple as not saying thank you enough), which lead to negative perceptions that can hold any executive back. Using Goldsmith's straightforward, jargon-free advice, it's amazingly easy behavior to change.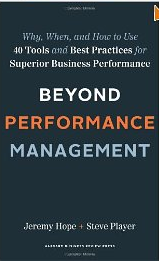 There's a bewildering array of management tools out there, but just 30 percent of these tools deliver as intended. Why? As Jeremy Hope and Steve Player reveal in Beyond Performance Management, while many tools are sound in theory, they're misused by most organizations. For example, executives buy and implement a tool without first asking, "What problem are we trying to solve?" And they use tools to command and control frontline teams, not empower them—a serious and costly mistake. Brimming with rigorous analysis and solid advice, Beyond Performance Management helps you swiftly gauge the value of each management tool, as well as navigate the increasingly crowded field of offerings—so the tools you select deliver fully on their promise.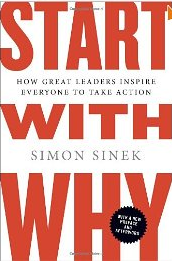 Why are some people and organizations more innovative, more influential, and more profitable than others? Why do some command greater loyalty? In studying the leaders who've had the greatest influence in the world, Simon Sinek discovered that they all think, act, and communicate in the exact same way-and it's the complete opposite of what everyone else does. People like Martin Luther King Jr., Steve Jobs, and the Wright Brothers might have little in common, but they all started with why.Drawing on a wide range of real-life stories, Sinek weaves together a clear vision of what it truly takes to lead and inspire.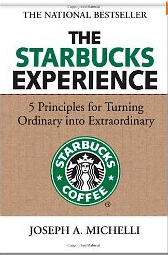 The Starbucks Experience contains a robust blend of home-brewed ingenuity and people-driven philosophies that have made Starbucks one of the world's most admired companies, according to Fortune magazine. With unique access to Starbucks personnel and resources, Joseph Michelli discovered that the success of Starbucks is driven by the people who work there-the partners -and the special experience they create for each customer.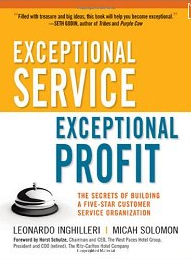 In a tight market, your most powerful growth engine and your best protection from competitive inroads is this: put every thing you can into cultivating true customer loyalty. Loyal customers are less sensitive to price competition, more forgiving of small glitches, and, ultimately, become "walking billboards" who will happily promote your brand. In Exceptional Service, Exceptional Profit insiders Leonardo Inghilleri and Micah Solomon reveal the secrets of providing online and offline customer service so superior it nearly guarantees loyalty.
WEBSITES
Inc.com: This is the go-to website for anything business. Start-ups, sales, growth, marketing, finance, leadership, and more. One of my absolute favorite sites to keep a pulse on the fast changing business world.
Entrepreneur.com: Similar to Inc, but with more of a focus on entrepreneurship, and all things related.
Harvard Business Review: For the academic in me, hbr.org offers insights to the business world from their highly regarded faculty and business-student network.
KISSmetrics Blog: This is one of the cooler marketing blogs I've come across. They offer practical, but hard hitting marketing informaiton and advice via polls, infographics, and other articles.
Seth Godin's Blog: Marketing guru Seth Godin offers some quick and insightful
Youngentrepreneur.com: A great website for all-things-entrepreneur.
Score.org: This site is PACKED with free business resources! Not to mention you can also connect with local and/or remote mentors, most of which are retired business executives looking to help young business folks.
Small Business Administration: The U.S. Small Business Administration has a ton of free resources to help get your business off the ground, and keep it moving toward success.
TED: An inspiring array of presentations given on a plethora of topics from remarkable people.
VIDEOS
Start With Why TED Talks- Simon Sinek
21 Golden Rules of Entrepreneurship- Jason Nazar (Co-Founder and CEO of Docstoc.com)
OTHER MATERIAL
Coming soon……